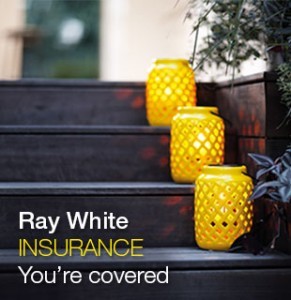 At Ray White Maroochydore, part of our value added service includes a free 30 day insurance certificate on every property purchase. We often receive enquiries about our free insurance gift and who the responsibility lies with when it comes to property insurance. We have answered our three most frequently asked questions:
Property Insurance – Who is Responsible and When?
Each state has different laws around who is responsible for property insurance during the sale of a house. QLD, SA & TAS buyers are liable from the contract date, wheras VIC, NSW, WA and NT buyers are responsible from the settlement date. Ray White Insurance offers a 30 days free insurance gift to cover clients right from the start.
Ray White Free Insurance Gift – What are the Differences between our 30 day and up to 90 day offer?
Our no obligation 30 days free insurance gift is available to all new property purchasers within Australia. This 30 days insurance can be utilized pre-settlement or even post settlement, if being used pre-settlement this works well for clients who have a settlement period of 30 days or less. As this is truly a gift it is a very quick and easy process, your client isn't required to answer any underwriting questions and no payment details need to be collected at all.
Our pre-settlement free insurance cover is beneficial for customers who have a longer settlement period such as 45, 60 or up to 90 days. It provides free cover for/during the whole settlement period, providing the client purchases a Ray White Insurance policy starting from the settlement date.
Free Insurance Activation – how does it work?
As a client of our business you will receive your free insurance certificate from our Customer Care team as soon as your contract is received to process. To activate the free insurance gift, simply contact Ray White Insurance on 1800 221 773 and speak with one of our insurance specialists
If you have any further insurance questions we can answer for you, please call one of our specialists at Ray White Concierge on 1800 221 773.
All clients must understand the policy inclusions set out in the General Advice Warning and be confident that the policy suits their property and situation. Once the policy has been activated, Ray White Concierge will email the policy and activation reference number confirmation.