Ray White Maroochydore offers a unique, professional and skilled approach to project marketing. Essentially, we are not the traditional project marketing group you would come to expect, better, we are the largest real estate agency on the Sunshine Coast that specialises in project marketing.
In recent years we have been involved with and continue to manage some of the Sunshine Coast's premier residential project sites. We currently represent the following exciting developments: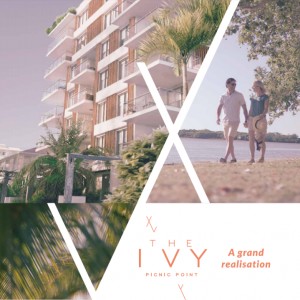 A grand dream of over 40 years in the making. The Ivy is now realised.
Ideally placed on the peaceful banks of Picnic Point overlooking the Maroochy River, a peerless waterfront experience awaits those few that will call The Ivy home. Waterfront Redefined has been the mantra of the design team, every design element has been done so to better enhance the lifestyle experience.
The Ivy optimises its premier riverside location with suburb balance of textured construction elements and botanical voids. Residents of The Ivy will enjoy a relaxed lifestyle like no other. CLICK HERE to enquire about your preferred apartment today.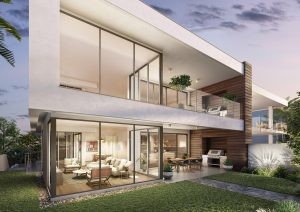 Alexandra Headland's finest luxury apartments, inspired by the sun and guided by modernism, Le Soleil will captivate those looking for contemporary architectural living at its best.
Featuring four exclusive penthouse style luxury apartments, Le Soleil is located in the beating heart of the highly desired and tightly held "Golden Triangle", in Alexandra Headland on the Sunshine Coast.
Each unit comes with a private 3-car garage plus storage, internal lift access, study, separate laundry and two living areas.
Le Soleil is the latest premium development brought to the Golden Triangle and is already setting a fresh new standard for the area, CLICK HERE to learn more.
Bel Air at Buderim is the area's most recent new home release, and at these prices they won't last long! A private, gated enclave offering seclusion, convenience and a low maintenance lifestyle like no other.
Looking to grow your investment portfolio? Bel Air is the perfect addition, Low outgoings, Low maintenance, New home warranties and the piece of mind of a gated community. First home buyers rejoice! Your chance to secure your brand new Bel Air home with the $20,000 first home owners grant has now been extended. CLICK HERE to organise an inspection
Our large network is what sets us apart from our competition. With our Coastal Living office network working under common ownership, we have the ability to cast the buyers net further to include the 200+ open homes we complete every weekend.
With a proven track record of self generating buyer enquiry to our projects, we will maximise your rate of sale. Our greater network extends to over 20 offices on the Sunshine Coast, 500 in Queensland and 1000+ nationally. The extensive buyer database under the Ray White banner assists in the sale of property across the country.
Our agents often identify early in the buyer decision process Off the Plan opportunities to prospective purchasers who would never have otherwise made an enquiry themselves. Being a company immersed in both new product and existing product markets allows for the cross-pollination of buyers, greater levels of awareness of a project and ultimately more sales. As a full service business, we will monitor all sales through until completion.