Ray White Maroochydore offers a unique, professional and skilled approach to project marketing. Essentially we are not the traditional project marketing group you would come to expect, better, we are the largest real estate agency on the Sunshine Coast that specialises in project marketing.
In recent years we have been involved with and continue to manage some of the Sunshine Coast's premier residential project sites. In all the examples below, our agency was required to fulfil the following roles;
Influence to the project creative and design
Research into the various target markets
Website design and monitoring
Lead generation and management
All market elements, including: preparation and design of brochures, videos, flyers, stands, model construction, editorials and Press Releases
In a number of the below examples, we provided commentary into product design and price point marketing.
Our large network is what sets us apart from our competition. With five (5) Ray White offices working under common ownership, we have the ability to cast the buyers net further to include the 200+ open homes we complete every weekend, as a group.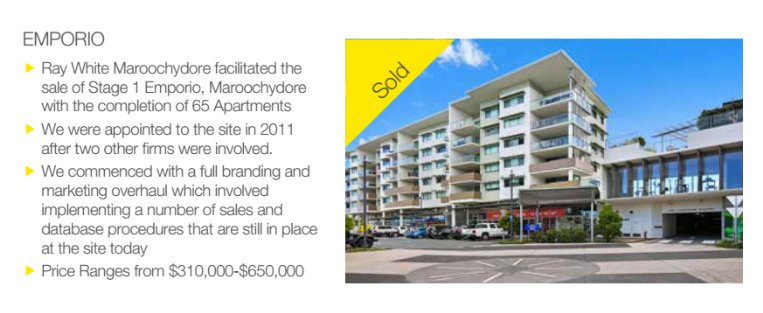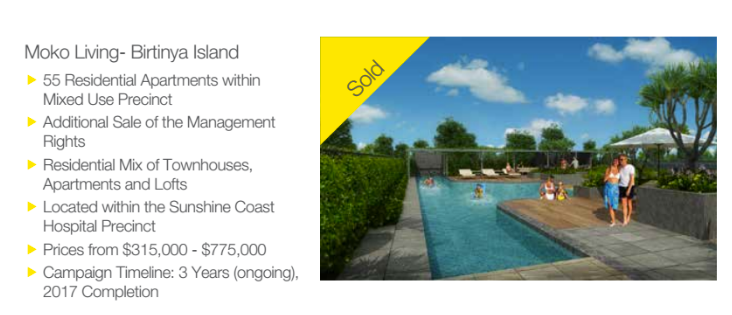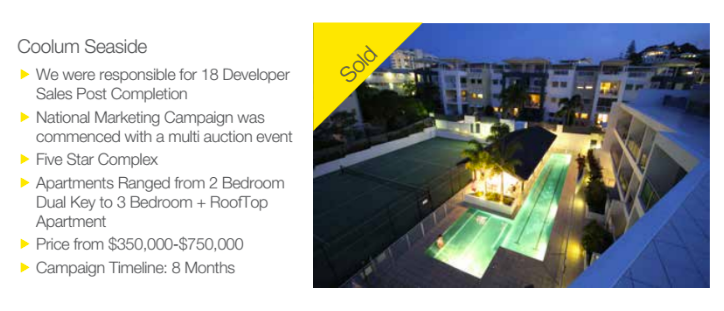 With a proven track record of self generating buyer enquiry to our projects, we will maximise your rate of sale. Our greater network extends to over 20 offices on the Sunshine Coast, 500 in Queensland and 1000+ nationally. The extensive buyer database under the Ray White banner assists in the sale of property across the country.
Our agents often identify early in the buyer decision process Off the Plan opportunities to prospective purchasers who would never have otherwise made an enquiry themselves. Being a company immersed in both new product and existing product markets allows for the cross-pollination of buyers, greater levels of awareness of a project and ultimately more sales. As a full service business, we will monitor all sales through until completion.